On Saturday I had the opportunity to teach my dear friend Greg some jewelry making skills.
Greg bought some lovely little pearls when he was on a beach in Africa a few years ago, with the intention of getting them made into jewelry for his Mom and Sister one day. I suggested that he join me in my studio to make them himself. I thought that Greg would find moving metal pretty fun. We started by hammering out two circles with a disk cutter and then doming them in a dapping block.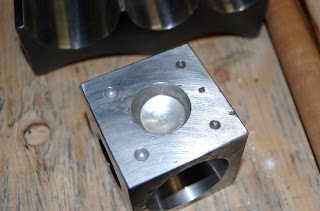 Then Greg textured the metal with a ball bur at my bench.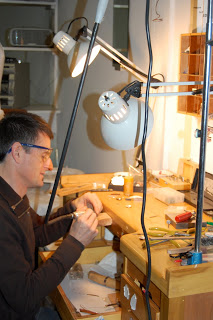 We had two perfectly textured silver domes.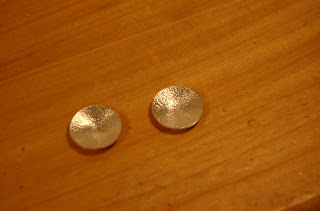 Then Greg's partner Dave and our beautiful friend Becky came by with Hanukkah Cookies.
Happy Hanukkah!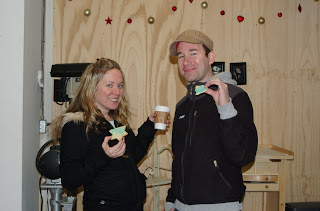 I let Greg take a short cookie break and then I made him get right back to work.
Like any good teacher I made sure to always look sternly over his shoulder while he worked.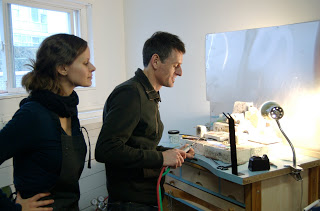 Of course, no jewelry would be complete without a little bit of colour.
So, i sifted some transparent purple enamel over the textured silver
and then torch fired the piece.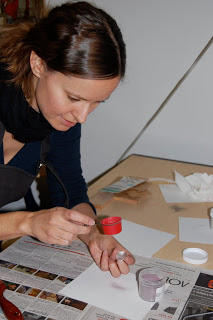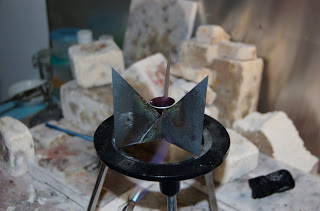 Here are the finished pendants. Nice Job Greg! It was so much fun having you work in my studio with me!