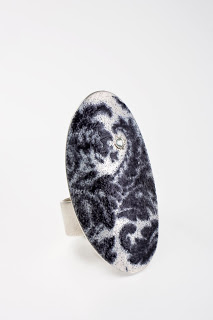 I have a thing for rings. I remember when I was little I had a board game called "Rings on your Fingers". I think it was like memory, only you had to match these little plastic rings and when you made a match you could wear the rings on your fingers. I loved it. It is one of those toys I wish my parents never threw out.
This is the "It's All About Me" ring. Sometimes we all need to be bold. We need to ask for exactly what we want. We need to stand up for ourselves. We need to be noticed.
For more amazing rings check out one of my favourite blogs ever The Carrotbox.com. She also has a thing for rings.