I have been fantasizing about going to New York for a while now. Lately I fluctuate between talking myself out of it and talking myself into it.
Reasons to go: "From The Village to Vogue"
An exhibition of Art Smith's modernist jewelry at the Brooklyn Museum.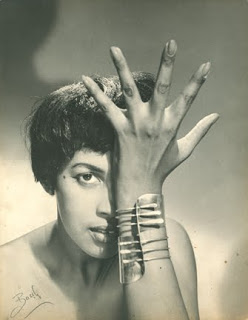 His work is amazing. I, of course have only seen it in pictures. Getting to see it up close, I think, would make my knees weak.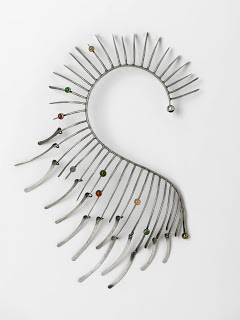 Another reason is the Guggenheim. If I walk into the Guggenheim, I'm not certain that I will ever want to walk out. Right now they have an exhibition of Kandinsky. Kandinsky is my favourite artist. There is something about his paintings that give me a physical reaction. Something inside of me stirs and I want to wrap my whole body around his art.
I love the colours. I love the intricate pattern. I love the boldness. I have visions of being at the Museum surrounded by only his paintings and wanting to just lie down and let the amazing energy of his work fill me up. I'm not sure how lying down on the floor will go over at the Guggenheim.....