Finding alternative wedding dresses and alternative wedding jewelry can be hard. There is so much of the "other" to wade through that it can be a lot of work finding something truly unique. I thought I would share with you some of my favourite alternative wedding dresses of the moment. Enjoy!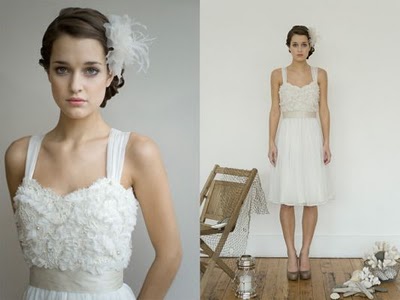 This one is my favourite from Elizabeth Dye's 2010 bridal collection "Heroines"I am actually in love with her whole collection, it was very hard to pick a favourite.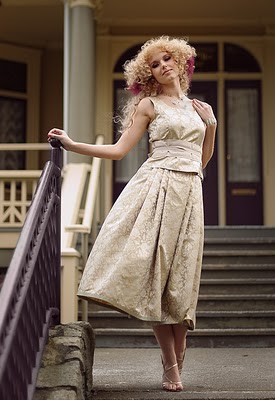 This amazing silk skirt, top, and belt is by the Norwegian designer Oleana. Oleana makes these gorgeous silk pieces in a variety of rich colours that are perfect for a unique wedding day.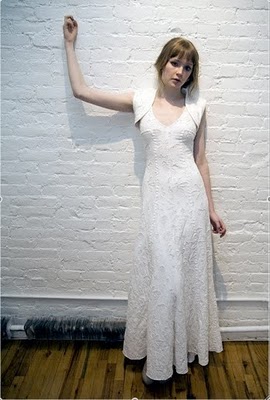 This dress is from the 2010 bridal collection of Alabama Chanin. Each of their pieces is made by hand, using a combination of new, organic, and recycled materials. The hand detailing on this dress is incredibly intricate and unusual.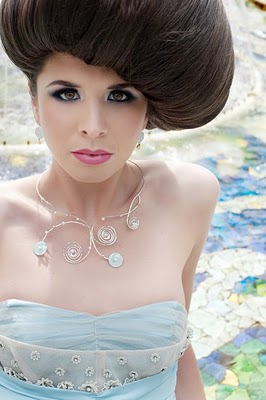 A one of a kind Love Story Necklace (above) or Cherry Blossom Necklace (below) would add the perfect finishing touch to any one of these alternative wedding dresses. Contact me and we can design together the perfect one of a kind jewelry for your unique wedding day. info at pkkdesign dot com