What's so special about having a custom necklace made for your wedding day?
When I was a little girl my Nana, who lived in Australia used to send my sister and I gifts of jewelry for our birthday every year. We never were given the exact same piece, which caused more then a few sisterly fights. But now I look back on it and so appreciate that each piece was chosen just for me. Because of who my Nana saw that I uniquely was, she chose something that was intended to be special, unique and truly me. I still have all of these jewels and they are beautiful memories that I will always cherish, and one day will hopefully pass on to my future daughter or granddaughter.
For your wedding day jewelry you could easily go out and choose from a gazillion pre-made necklaces that very well could look quite lovely on the big day.
But by infusing how unique and special you are into a piece of custom made jewelry, you can make your wedding day even more personal, unique, and memorable
. I think that the jewelry you wear on your wedding day is just as important as your wedding dress. I know I'm a little jewelry biased, but maybe it's even a little more important. The thing is, you really can wear your wedding jewelry again for another special event, say maybe on your 10 year anniversary?. And in the case of the Love Story Necklace, it is also a piece that not only represents who you are, but also symbolizes who you and your partner are as a couple and the road that you traveled to meet each other.
I am in the process of designing Gracie's Love Story Necklace for her wedding day. Gracie was one of the lucky winners of my Love Story Necklace Contest. The Love Story Necklace is the perfect necklace for a bride like Gracie, a bride who has been through a lot, but who has always believed in love. Gracie's unique love story, was the initial inspiration for my design for her necklace. I then asked Gracie to send me pictures and details of her wedding. Gracie told me that her wedding is taking place at the Wine & Roses Country Estate in Auburn, WA. The ceremony will take place on the lawn in front of the farmhouse and reception inside the old barn. The theme is woodland/ rustic. Lots of moss, twigs, mason jars, and wild flowers. The color scheme is greens, creams and brown.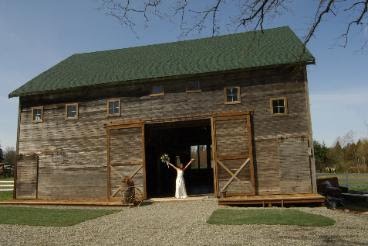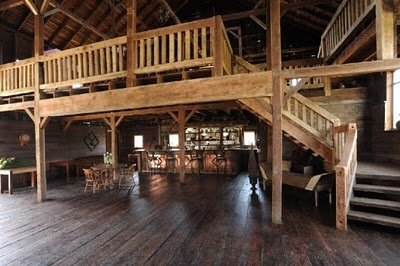 Doesn't that sound just about perfect?! She also sent me a picture of her fun, beautiful wedding dress and to die for shoes. I can't show you the picture of the wedding dress, since that will, of course be a surprise on the big day, but I can show you the shoes, which are pretty amazing, and of course, I am loving this girl's tattoos!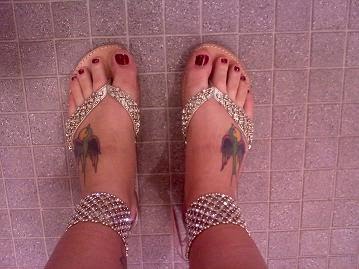 So, armed with Gracie's inspiring love story, and pictures of her unique dress, shoes, and perfectly rustic wedding venue. I sat down and started to design her necklace. This is what the final sketch looked like.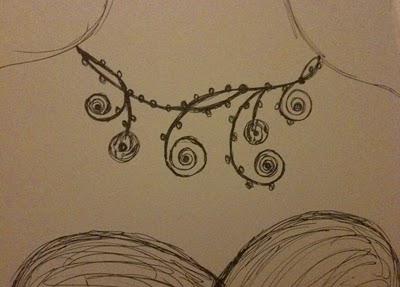 The necklace will be hand constructed in sterling silver. I use a square wire and hammer out the shape of the necklace, twisting and turning it in all the right places as I hammer it. I will use a combination of white and chocolate brown freshwater pearls and then chocolate brown enamel for the pattern on the silver circles.
This necklace will be truly one of a kind. This necklace is Gracie's Love Story Necklace.
It is unique and exquisite just like Gracie. It has been inspired by the highs and lows, twists and turns in Gracie and Steve's love story and the love and beauty that they have put into planning their unique wedding. They will have this necklace that represents their unique love for each other to cherish forever.