I am so pleased to share that Gracie's Love Story Necklace is complete. Gracie was one of the two winners of my Love Story Necklace Contest.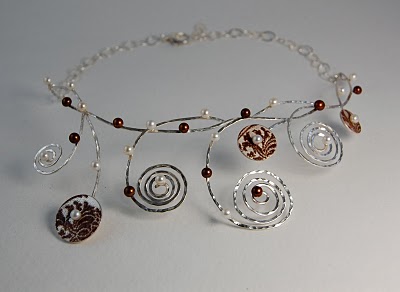 When I emailed Gracie and told her that she was one of the two winners these were her words,
"I am so excited to be chosen! Thank you so so much!!!This really means a lot to me, I am glad my story touched you. I cannot wait to see the finished product and wear it for my wedding day! I look forward to the process of creating something truly original. Thank you a milliontimes over! You made my day!" - Gracie
There is just nothing better then the feeling of knowing that you made someones day.
After choosing Gracie and Steve's inspiring Love Story. I gathered more information about their unique wedding day and I designed a Love Story Necklace that was one of a kind and exquisite just like Gracie.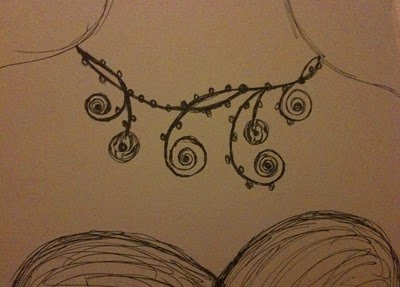 Then I spent about......4 days in my studio constructing the necklace.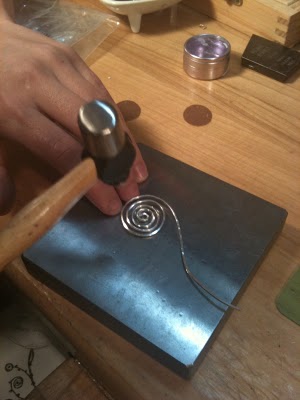 Lots of hammering, twisting, turning, bending.......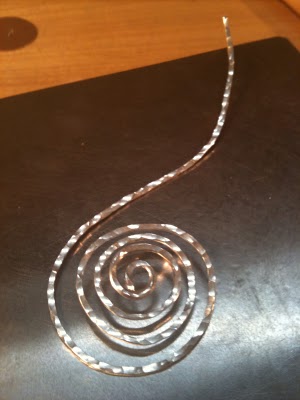 I use my torch to solder each of the pieces together. Lots of careful positioning, adjusting, and patience.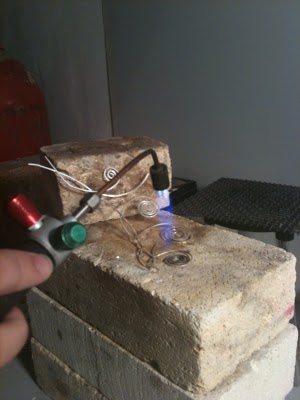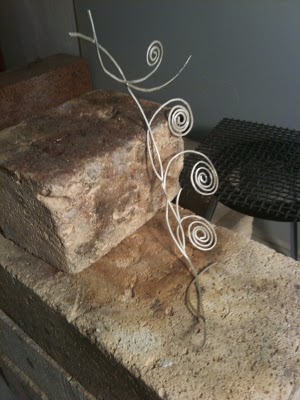 I solder each wire onto the necklace base which will hold the pearls, the little red dots are felt pen marks to show me where to solder each wire......I like a lot of pearls......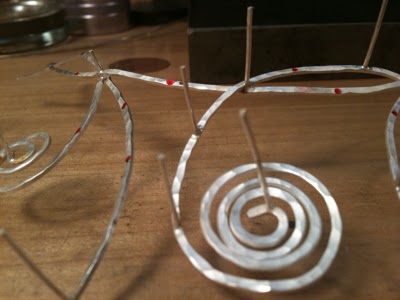 I hand polish the piece, using my flex shaft, a felt wheel and 3 different polishing compounds.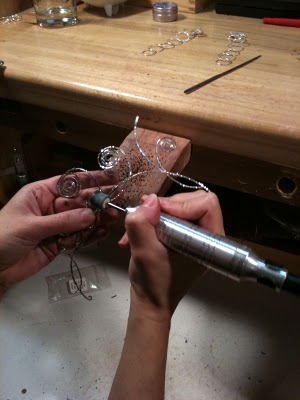 I use a silk screen to sift the powdered enamel in a pattern onto the sterling silver circles. I used a thistle pattern and chocolate brown enamel for Gracie's necklace.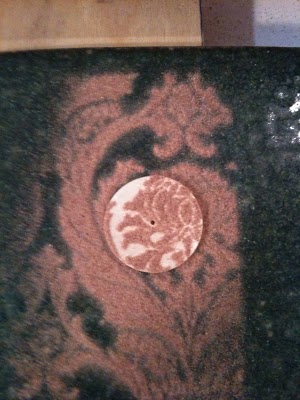 I fire the piece with my torch until the enamel flows and fuses to the silver.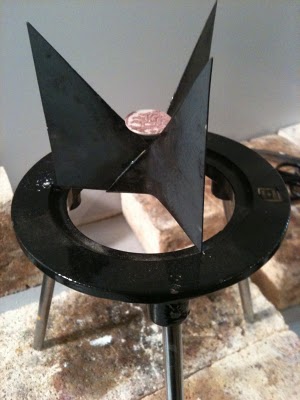 Then there is about a gazillion other little steps that I do to finish the piece and once I have made some changes, tried it on a few lovely necks around my studio, and thoroughly examined every aspect of the piece I can officially say It is finished and AMAZING!