A couple of months ago I came across the Sketchbook Project. "It's like a concert tour but with sketchbooks", how cool is that? Anyone can be a part of it, you just pick your theme, order your sketchbook for $25, fill it and send it back to them by Jan 2011. They take the sketchbooks on a cross country art tour and afterwards all of sketchbooks become property of the Brooklyn Art Library. Pretty much the coolest project ever. It took me two weeks to pick my theme, I know that they say that the theme is "loose", but having a few rules in life has always helped me focus. I finally chose "Facing Forward" whooh, yup, facing forward.........My life has been in the digging deep, reflective, self-discovery stage now for a little while and I'm pretty sure that it's time to face forward.
My sketchbook is gray with lovely white pages.....I have a bit of a thing for sketchbooks, art supply stores, stationary stores.....something about the smell....is that really weird?
I thought I would show you some pics of my other sketchbooks, I rarely have only one on the go.....and when I fill one up I could never throw it away.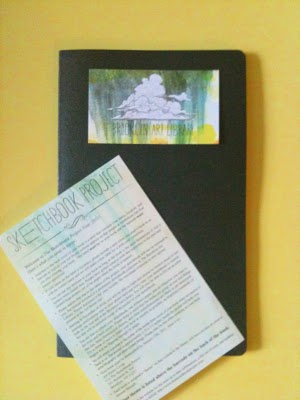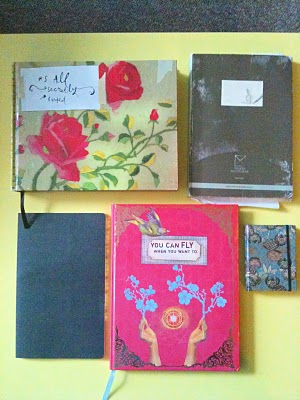 They have over 10,000 people who have signed up so far to be a part of the Sketchbook Project. I think that there is something amazing knowing that so many people around the world will be sketching away, filling these little books with a piece of themselves. All with a collective goal in mind. I would love for all of you to be a part of this project too and share your process with me a bit. I will be posting photos from my sketchbook once I start filling it......There is something about taking my pen to that very first page that is a little scary, exciting, bold. I will let you know when I get there!