About a month ago my Dad asked me if I could make a piece of jewelry for him to give to my Mom for their 40th wedding anniversary. My Dad is usually the pots and pans type of gift giver so I was shocked, touched, and delighted to take on such an amazing project. I spent a lot of time thinking about what to make, what was special enough for this moment, what spending 40 years with someone meant........
This is what I ended up making,
"The What We've Created Brooch"
What we've created in 40 years is a home that echoes with laughter long after the Christmas decorations are packed away and the Bar-b-q's are done for the Summer.
What we've created is two strong, compassionate daughters who have never doubted for a moment that they have incredible love and strength to catch them when they stumble and push them gently when they need support.
What we've created is a house filled with love and new giggles of a very special grandchild and another on the way.
What we've created is a love that is true and committed and a friendship that has grown stronger and stronger throughout 40 years.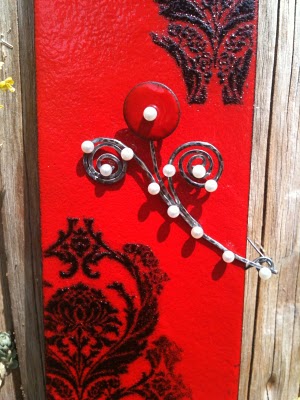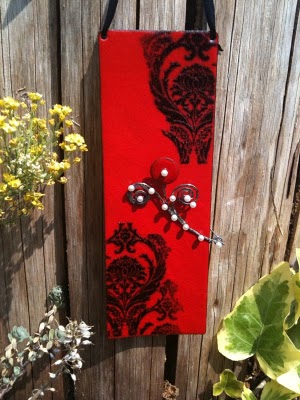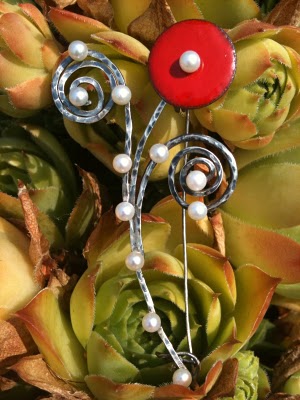 Their anniversary was yesterday, August 1st. My Mom was overjoyed with the gift, and in shock that it had been my Dad's idea. My Mom gave my Dad a card....My Dad is now gloating that he is "one up" on my Mom in the gift giving department, hehehe. I sure hope to be able to still be laughing with someone after sharing 40 years with them.
The brooch is made from sterling silver that I have hammered, twisted and blackened. It is, of course embellished with pearls and a bright red enameled disk. The wall piece is made from copper, which I have enameled and made a special little place for the brooch to clip in when it is not being worn.