Something that I never realized when scheming to become a jeweller is that I would get to be involved in so many secrets and surprises. I LOVE it - I feel honored to do it......... but it is a little hard for me.........I'm just not that good at hiding things.....I bought tickets to go and see Mumford and Sons for my good friend Sheila's birthday and I almost told her twice before her birthday. She actually had to stop me from telling her once. I just get sooo excited that I can't wait and I spill over with delight and ruin the surprise.
I obviously have to keep it together for the sake of my business integrity when it comes to jewelry surprises.......and so far so good.
In the past few weeks I have been in on some amazing, sweet, loving surprises. I just can't tell you about any of them just yet.....hehehe.....sorry. You know I want to.
Until I can tell you I thought that I would show you some of my new pieces that I still have for sale....there is still time to pass this blog post onto someone who loves you and hope that you too will be one of the lucky recipients of a PKK design surprise this holiday season.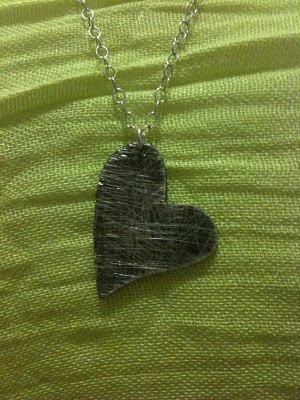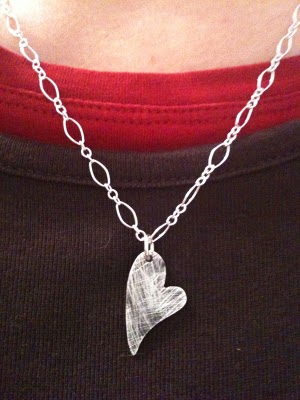 If you've read my blog before you will have figured out that I like to talk about love......This year has been a very tough one for my heart.....It has broken.....it has opened up......it has looked at the truth......it has taken back some of the pieces that got lost in the chaos. These two Love Heart Necklaces are made from sterling silver, that has been blackened and scratched up with a really gritty texture.
"The Cracks In Your Heart Let The Sun Shine Through"