Patsy Kay Kolesar Design - Some of my more famous moments........
I was chosen as 1 of the 5 cool Culture Crawl finds......such an honor! You can click on the picture to link to the full article or you can scroll below to read the lovely write up about Patsy Kay Kolesar Design.
Patsy Kay Kolesar Design
(The Onion Studio [1103 Union Street])
This Vancouver Community College jewellery-art-and-design grad indulges her love of colour and pattern in a unique mix of enamelwork and metalsmithing. She sifts enamels through silkscreens to achieve the scrolling patterns on the discs and ovals that typify her artful pieces, which somehow end up looking ancient and contemporary at the same time. What's new: As well as her ready-to-wear pendants and earrings, look for stunning one-of-a-kind pieces, like the She Said Yes necklace, replete with twisting sterling silver, damasklike enamel, and pearls in pink, white, and chocolate brown. "They're all exploring love and the complications of love stories," Kolesar explains of her pieces. Price range: $45 up to $450 for the most elaborate one-off creations.
My beautiful photo used in this article was taken by Abbye Dahl.
September 2009 - One of my images was chosen for the Vancouver One of a Kind Show's marketing campaign. It was used on billboards and buses. This photo was taken by the very talented Fashion Photographer Mike Lewis
.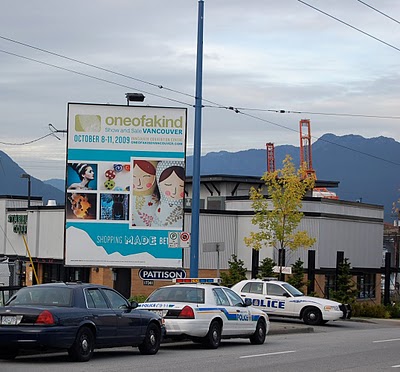 This is a close-up of my name on a billboard.....no big deal....really, just my name on a billboard, whateves.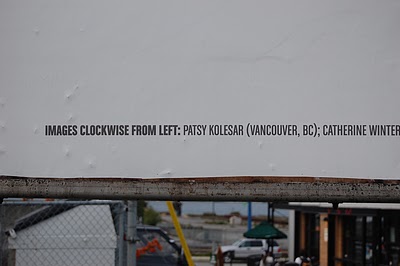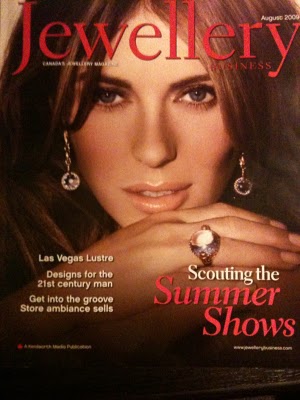 The She Said Yes Necklace was chosen to be part of a national exhibition in Toronto, at the Zilberschmuck Art Jewellery Gallery. The exhibition was entitled "Connection". Jewellery Artist's were asked to create a piece reflecting on the word "Connection". I created the "She Said Yes Necklace" Jewellery Magazine did a little write up about the exhibition.