In January I get to look at pretty things. I have time to catch up on fashion shows, read magazines, and start pinning up all of the pretty things that will inspire me to design for the next year.
Here are some of the oh so prettiest.......
Marchesa Spring 2011 Ready to Wear - amazing and sculptural...they are so incredible that I sort of forget to keep breathing when I look at them. If I had one I would wear it freaking everywhere.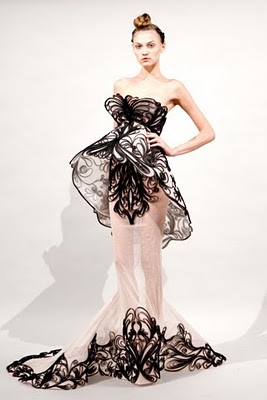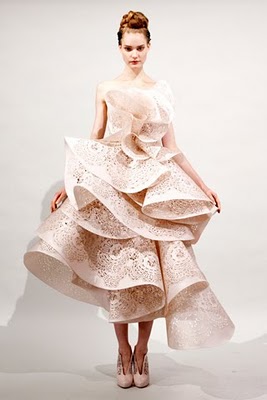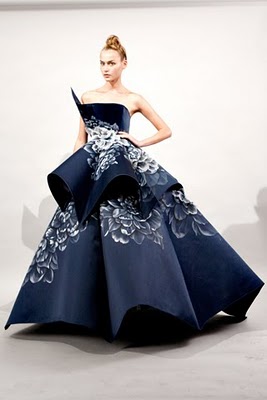 Dolce & Gabbana Spring 2011 Ready to Wear - soft, white, lacy, very girly - I love.