What comes Next?
As an artist and business owner I never quite know what will come Next. I can write business plans and goals but they can change in an instant. Opportunities come up that I have to grab onto. Inspiration hits and a new idea and new direction unfolds. I've accepted this constant flux that my world works in and I'm always in awe of the new places that my art and business take me to.
For the past couple of weeks I have been playing with steel wire. This is Next for me. It is different. It is not what I expected. It sat on my table for months. I looked at it each day thinking about it, but not quite sure what to do with it. Then one day a few weeks ago I picked it up, I unraveled some of it and I started to see it differently. I have been twisting it, looping it, playing with it in my hands and with my pliers. I've been getting to know it. I've been letting it get to know me. I'm not sure what will come out of it exactly. But it feels right for this moment of my life and I'm willing to lean into it and see what happens Next.
Here's whats happened so far: Week 4 Ring for my Ring A Week project
.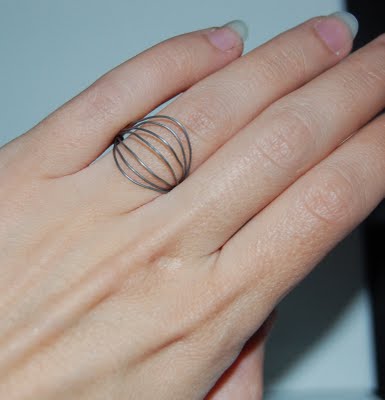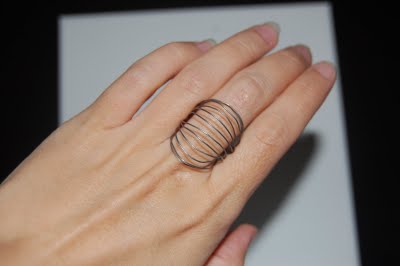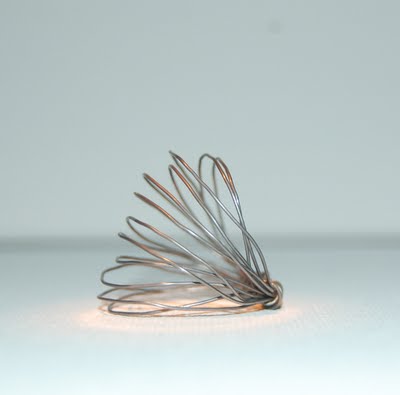 Week 5 Ring for The Ring A Week Project
.
I've fallen for these little wire wheels and I keep making them in different sizes. I'm going to try enameling some of them and turning them into a neck piece.