ArtStarts envisions a society where the arts are regarded as an essential part of educating young people and a catalyst for creating innovative, engaged and contributing members of society. ArtStarts in Schools has a leadership role in transforming the way children and youth are engaged, in and through the arts, and in promoting the value of the arts in young lives.
At September Shop- Our one month pop-up shop we have done 3 collaborative projects. We are auctioning these items off in a Silent Auction for the month that we are open. 100% of the proceeds from these items will be donated to ArtStarts.
I grew up in a small town in a working class family. Although my family was filled with creativity, I didn't know that being an artist for a living was an option. I think that giving kids the opportunity to meet all types of artists and to make art is integral to making them into kind, compassionate, interesting human beings.
I would like to invite you to bid on our auction items - you can publicly bid on our facebook page, you can come into the store and bid, or you can email me your bid.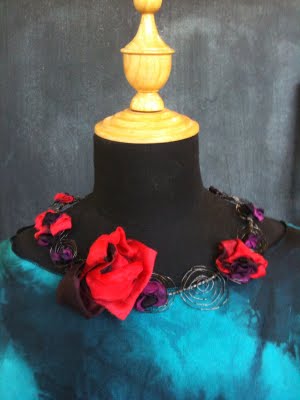 One of a Kind Silk Flowers & Blackened Steel Necklace by twofolds textiles and Patsy Kay Kolesar Design. The current bid is at $50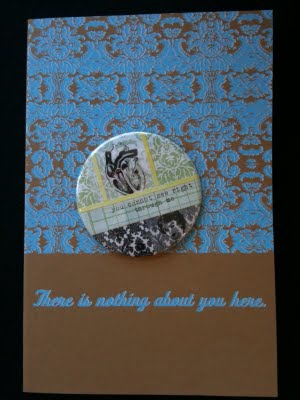 One of a Kind Journal and Pocket Mirror by Laura Bucci Handmade and Patsy Kay Kolesar Design. The current bid is at $45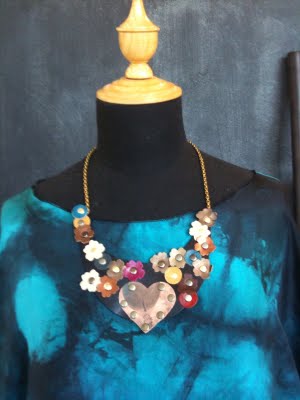 One of a Kind Leather Neck Collar by Flightpath Designs & Bronsino. The current bid is at $50
You can come in and see these items at September Shop Tuesdays-Sundays 11-5 until September 28th. 196 Kingsway @ 10th ave.