I am an independent artist and business owner. I work inside my own head, I make my own decisions, I create based on what moves me.
However, for the past couple of months I have been working in collaboration with other artists. Working in collaboration has it's challenges. I have seen who I don't want to be and I have seen who I strive to be.
Working in collaboration also has it's connected amazing moments. For the past few months myself and 4 other artists have been preparing for the opening of September Shop. We have faced thousands of back and forth emails, last minute curve balls and the sudden drop out of one of the artists, but what we have created is an amazing beautiful shop that I am so proud to be part of.
I am inspired by all of the hard work that each of us has put into this 1 month venture. These women are talented, dedicated, and delightfully creative. I have learned a lot from my experience working with them and I am excited to finally share the opening of September Shop with all of you. If you are in Vancouver you must come and see the beautiful space that we have created.
September Shop is only open from Saturday September 3rd until Wednesday September 28th
Tuesdays-Sundays 11-5. Many of the pieces that we have created for September Shop are one of a kind. You don't want to miss this one! Trust me.
September Shop Address: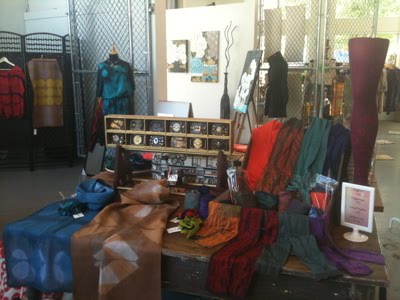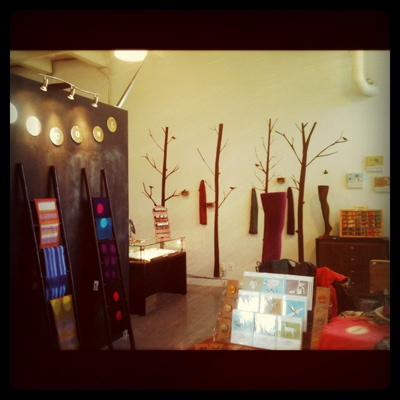 September Shop features the work of:
Laura Bucci Handmade – image/text compositions transferred to functional fabric-based personal accessories and housewares
Patsy Kay Kolesar Design – art jewelry combining ancient techniques in metalsmithing with contemporary techniques in enameling
twofolds textiles – textile artist producing clothing and fashion accessories employing weaving, piece-dyeing, embroidery, and ceramics